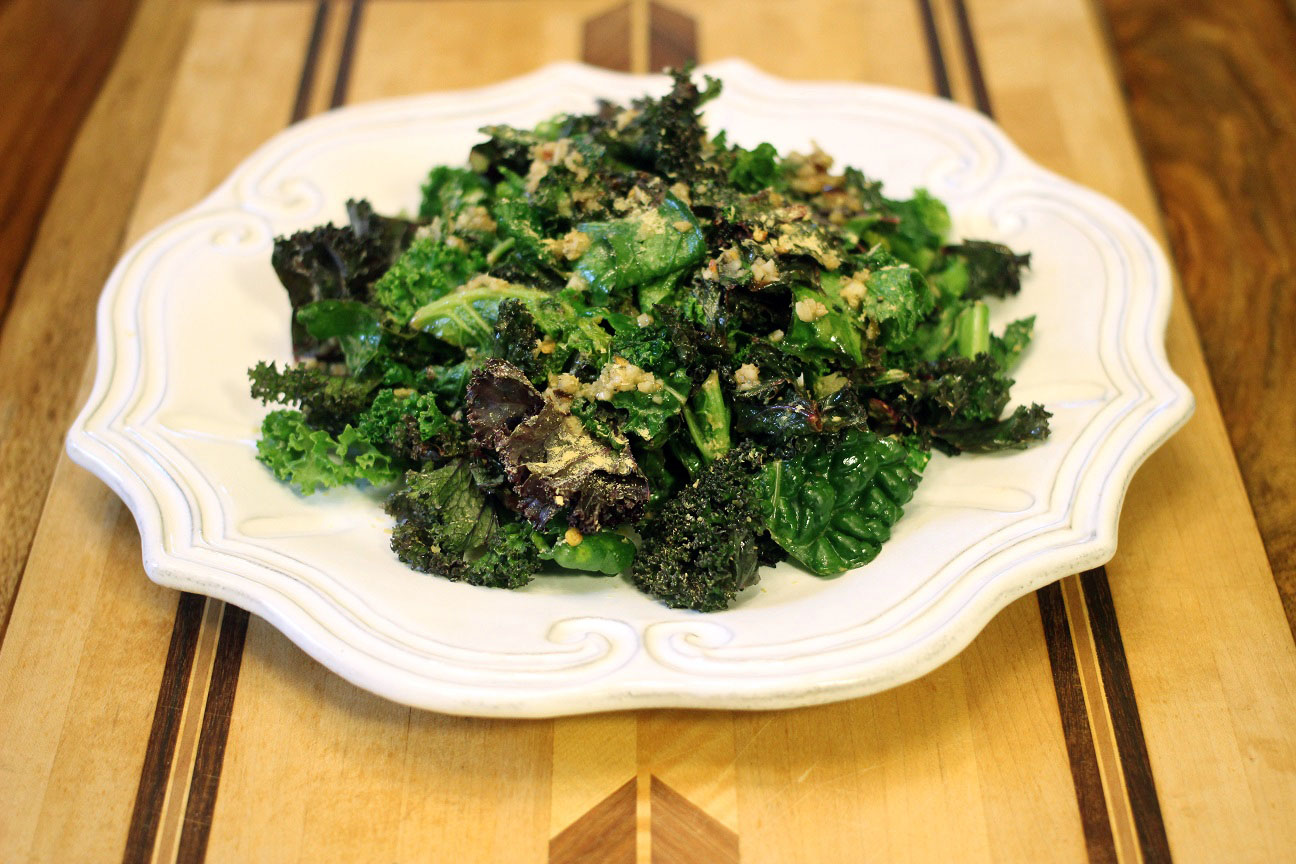 This is my wife's salad creation and has become a favorite in our household. Even my 3 and 5 year old boys partake. If you don't like spicy, you can omit the Tabasco and red pepper flakes (the boys don't like spicy). Chop the garlic 10 minutes prior to cooking or else the heat will significantly reduce its therapeutic effect [1]. We sauté the kale and garlic in coconut oil vs. olive oil. This is because of the coconut oil has a higher smoking point (450° F) than olive oil (300° F) [2].
Ingredients
5 cups chopped kale
2-3 cloves garlic, chopped
2 tbs organic extra virgin coconut oil
1 tbs sea salt (or to taste)
1 tbs lemon pepper
1 lemon
1 tsp Tabasco (optional, or to taste)
1 tsp red pepper flakes (optional, or to taste)
Directions: The first thing you should do is chop the garlic so it can sit for 10 minutes prior to heating. Next juice the lemon. Place the coconut oil in a frying pan and set to medium heat. Add the kale to the frying pan once it is heated. Toss the kale with tongs to make sure the kale on the top gets sautéed. Add the spices to the frying pan once the kale begins to cook (about one minute into the process). Sauté everything for about 3 minutes total, serve and eat. Bon appetit!
1. Higdon, J. Evidence-Based Approach to Phytochemicals and Other Dietary Factors. (Thieme). 2006. p 168.
2. Willmont, D. Fat Chance: Surviving the Cholesterol Controversy and Beyond. (Willmountain Press). 2006. p 127.