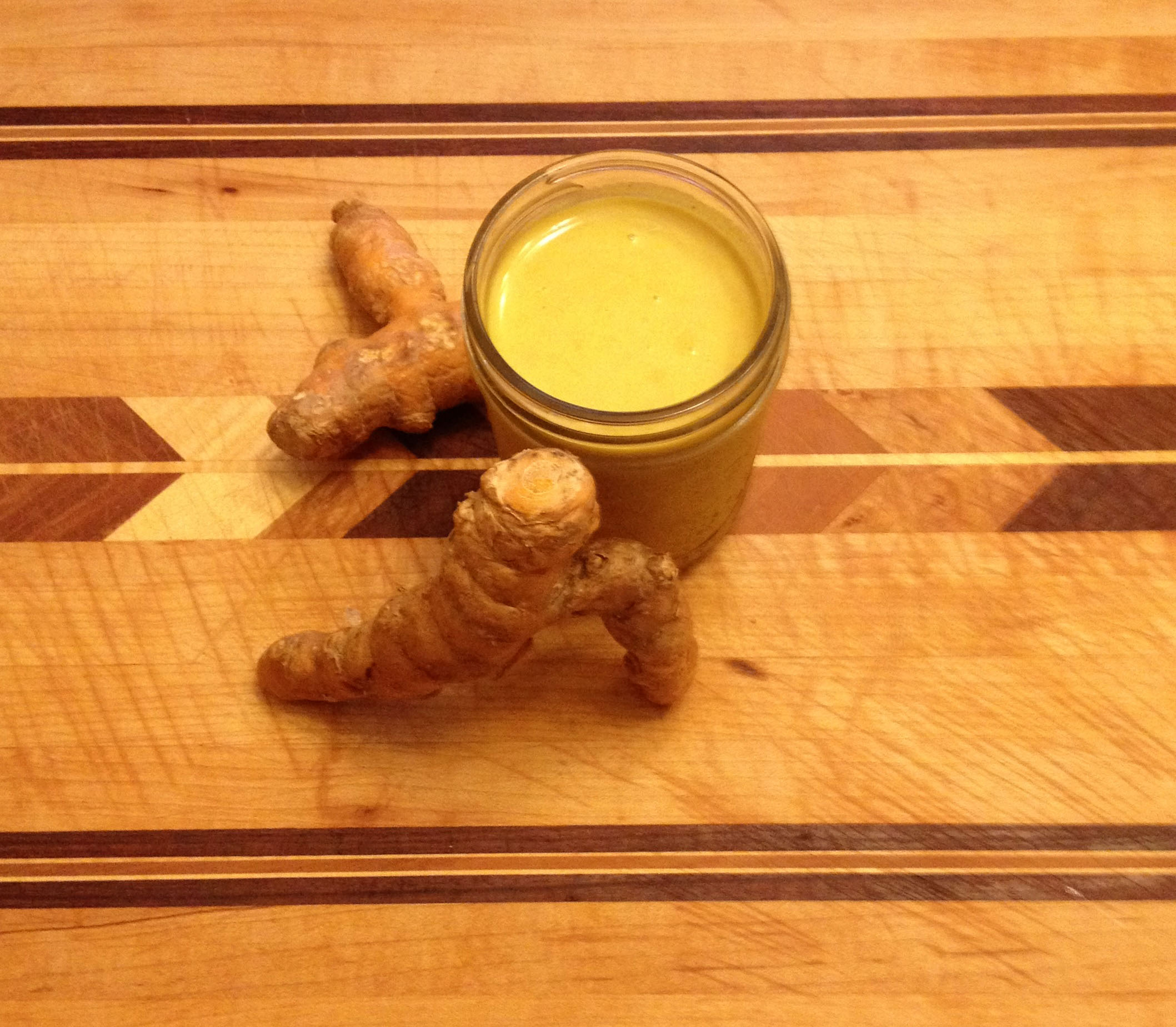 Turmeric is a perennial root plant in the ginger family that is native of south India and known for having a group of chemical compounds known as curcuminoids. The best known and used of these curcuminoids is curcumin. Research suggests curcumin reduces inflammation and blocks tumor growth in certain cancers, especially in the colon.
We'll be talking more in depth about curcumin later, but for now, here is the recipe. This recipe was altered from Tricia Huffman's off of MindBodyGreen. My wife and I found her recipe to be too strong with the tumeric juice, and we have strong palates.
Ingredients
6 cups homemade almond milk
1 cup juiced turmeric
1/2 tsp cinnamon
1 tbs vanilla
3 tsp SweetLeaf stevia
6 pitted Medjool dates
Directions
Make your almond milk with your favorite recipe. If you don't have a favorite recipe, mine is to place 1 1/4 cups almonds in a bowl, cover with filtered water, and soak overnight (8 hrs). Soaking them some (e.g. 1 hr) is better than nothing. Drain and rinse the almonds and place in a blender with 4 cups of filtered water. Blend at the highest speed for 1 minute. I keep the pulp, but you can filter the pulp out with a nut bag.
2 cups of turmeric will yield approximately 1 cup of turmeric juice. Add the almond milk, turmeric juice and all other ingredients into your blender. Blend for 1 minute.
Bon appetit!