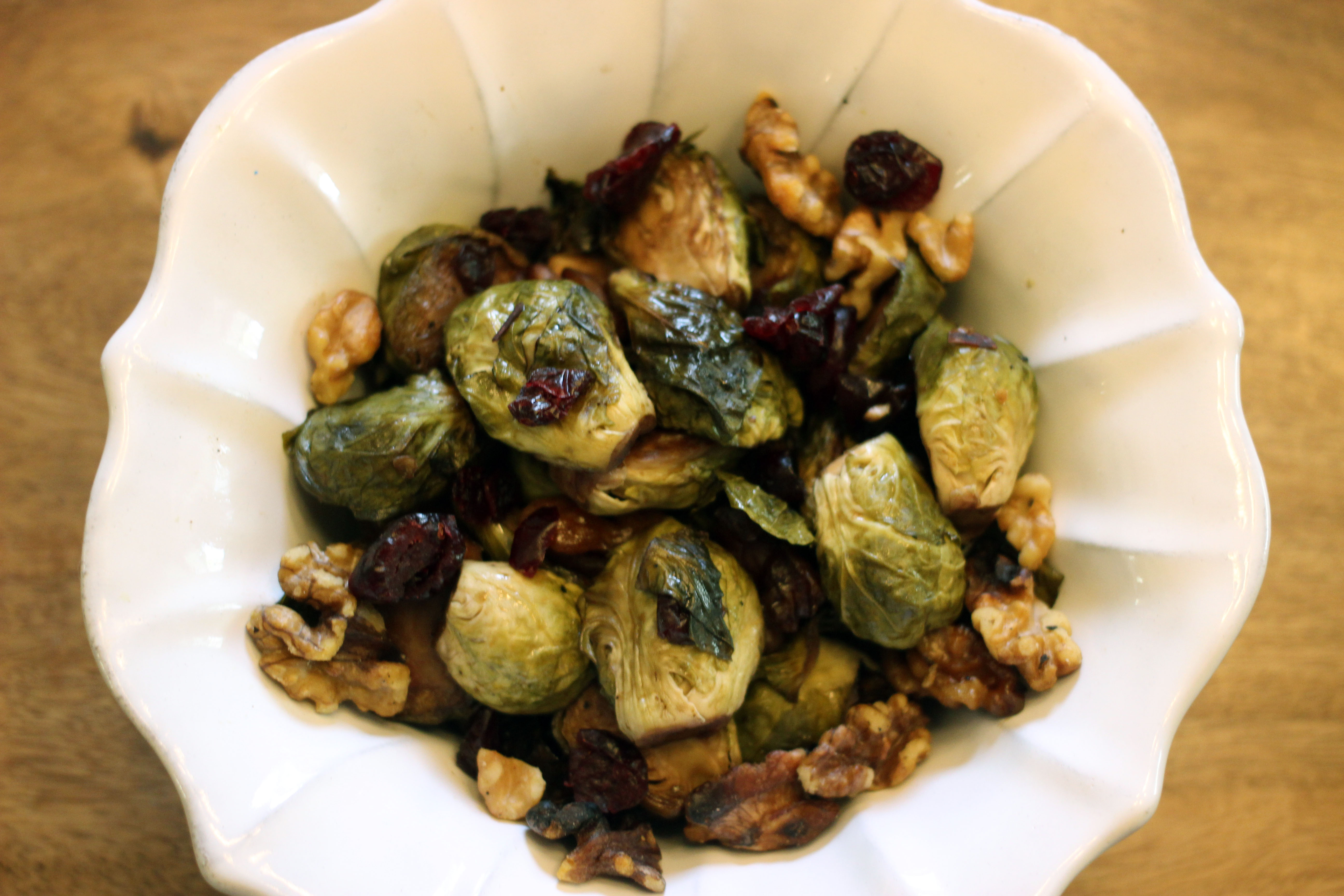 We made this recipe last night for a dinner party and it was a hit. One 18 year old commented on how he'd never actually eaten a Brussels sprout before, fearing that they were gross, but that he loved these. Again, we recommend using organic coconut oil over other oils due to its high smoking point (450° F).
Ingredients
1 lb Brussels sprouts
3 tbs organic agave
5 tbs organic extra virgin coconut oil
1 tbs balsamic vinegar
1 tsp sea salt (or to taste)
1/4 tsp pepper (or to taste)
3/4 cup walnuts
1/4 cup cranberries
Directions: Prepare the Brussels sprouts by cutting the ends off and halving them. In a bowl, combine the halved Brussels sprouts, the agave, balsamic, sea salt pepper and 4 of the 5 tablespoons of coconut oil. If the coconut oil is solidified, then you can heat it slightly before combining it with the other ingredients. Place the Brussels sprout mixture onto a cooking sheet in place it in an oven, preheated at 400° F. Bake for 20 minutes. Stir and then broil on low for another 3-5 minutes.
While the Brussels sprouts are baking, take the walnuts and the remaining 1 tbs of coconut oil and sauté them for 1-2 minutes on low heat.
Once the Brussels sprouts are done baking, add in the cranberries and walnuts. Bon appetit!