David Roberts, MPH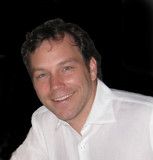 David Roberts holds a Masters in public health from the Johns Hopkins School of Public Health with more than 20 years of experience working in quantitative research and has done public health work on three continents. He sees poor gut health as a leading public health crisis of our day and proper nutrition as the solution.
He currently serves as Chief Public Health Officer for Biomic Sciences.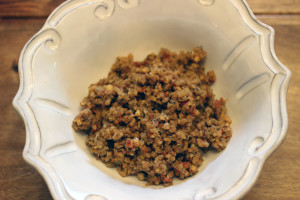 Whether or not you like quinoa or not, I think you'll like this recipe. That's because the rich medley of spices yields a dish that tastes only a little like quinoa. Quinoa is a gluten-free grain crop grown for its edible seeds. I like quinoa in general because it is one of the few plant-based […]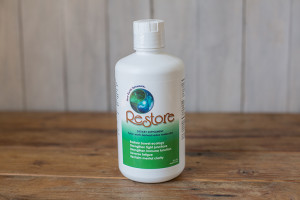 Reposted from Relay Foods blog: Does your gut ever hurt? Have you ever eaten something that didn't sit well with your stomach? For some, this occurs more frequently than they'd like to admit. If you don't have gut issues, you likely know someone who does. You see, the gut (stomach, small intestines and large intestines) […]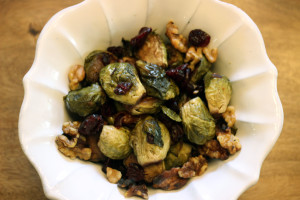 We made this recipe last night for a dinner party and it was a hit. One 18 year old commented on how he'd never actually eaten a Brussels sprout before, fearing that they were gross, but that he loved these. Again, we recommend using organic coconut oil over other oils due to its high smoking […]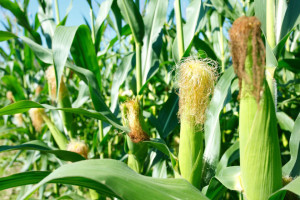 This article was recently pointed out to me. It highlights the Environmental Protection Agency's (EPA) increase in the acceptable allowance of glyphosate (RoundUp) residues on various crops, which went into effect on May 1, 2013. Food Poisonous Today This new EPA regulation doubles the acceptable glyphosate contamination levels in soybeans and raises acceptable levels 15 […]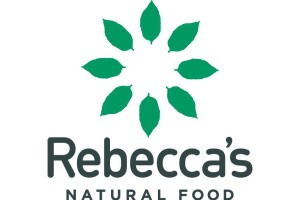 Dr. Zachary Bush will be speaking at Rebecca's Natural Foods in Charlottesville, VA from 6:00PM to 7:30PM Thursday, April 24th. He will be speaking on RESTORE, the gut supplement made in Scottsville by New Earth Dynamics that repairs intestinal barrier permeability (AKA leaky gut) and blocks gluten's effect on the gut.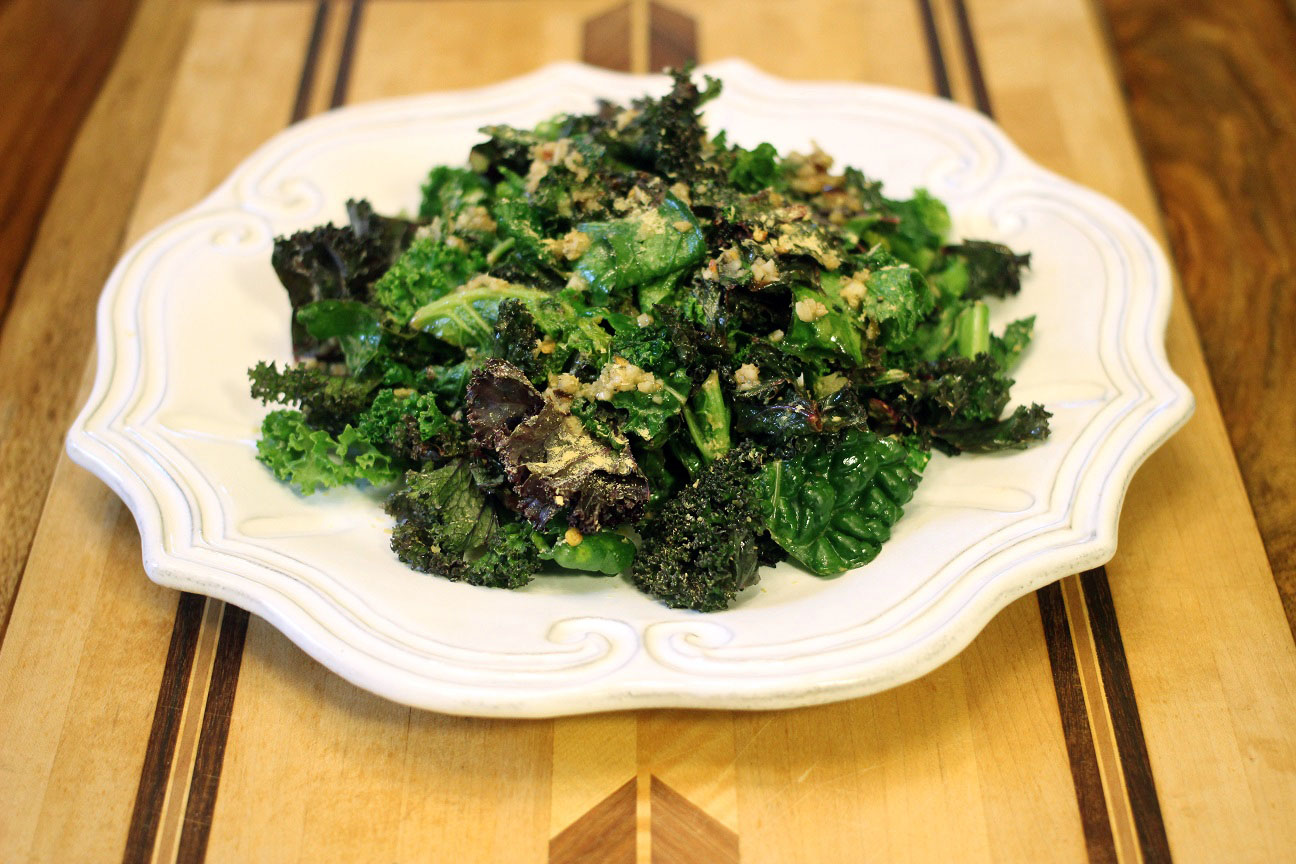 This is my wife's salad creation and has become a favorite in our household. Even my 3 and 5 year old boys partake. If you don't like spicy, you can omit the Tabasco and red pepper flakes (the boys don't like spicy). Chop the garlic 10 minutes prior to cooking or else the heat will […]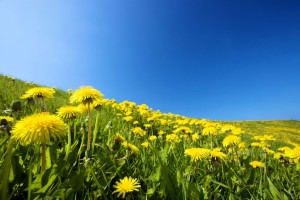 I ate out a week and a half ago with my family. My wife took the kids out to our local outdoor mall to run around and then eat. She loves the local burger place where she can get a vegan beet burger. I had spent the day at a conference on gut health (ironically), […]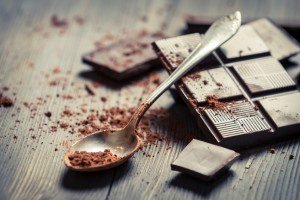 I love dark chocolate. I've loved it more over the years knowing that its good for me. Dark chocolate is, by definition, chocolate comprised of over 60% cocoa and sometimes called "semisweet". It has been touted as a food rich in the tannins or flavanoids, which are polyphenol antioxidants similar to those in green tea, […]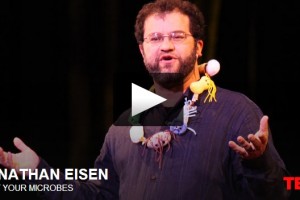 The gut comprises the stomach, small intestines and large intestines. If taken out of you, your gut spans 25 feet and can stretch 50 feet. Its surface area can cover approximately one football field. Yet perhaps the most impressive gut statistic is that your guts are home to 100 trillion bacteria comprised of 30,000 beneficial […]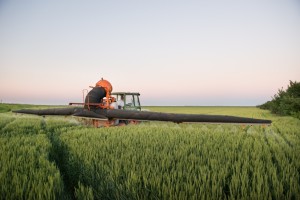 From my research in gut health, two things that are commonly known to degrade the tight junctions of intestinal barrier and cause leaky gut are gluten and glyphosate (RoundUp). Both cause the up-regulation of zonulin, which leads to increased permeability of the tight junctions. This in turn leads to unregulated diffusion of toxins into the […]